Navigation regulations in Bohinj
Lake Bohinj, together with the Sava Bohinjka and its tributaries, is a unique water system in the heart of the Triglav National Park. Safe and environmentally friendly navigation on Lake Bohinj and the Sava Bohinjka is governed by the navigation regime.
Boat access to Lake Bohinj and the Sava Bohinjka is only allowed at entry/exit points and harbours where all the necessary infrastructure and facilities are in place to ensure safe access to the lake and the river, and where moorings and storage facilities for boats are available. Temporary berthing and mooring outside ports are allowed between 08:00 and 20:00.
Vessels on the water must be equipped with permits for the use of entry/exit points.
INFORMATION:
Turizem Bohinj
Stara Fužina 38, 4265 Bohinjsko jezero
t: +386 (0)45 74 60 10
e: [email protected]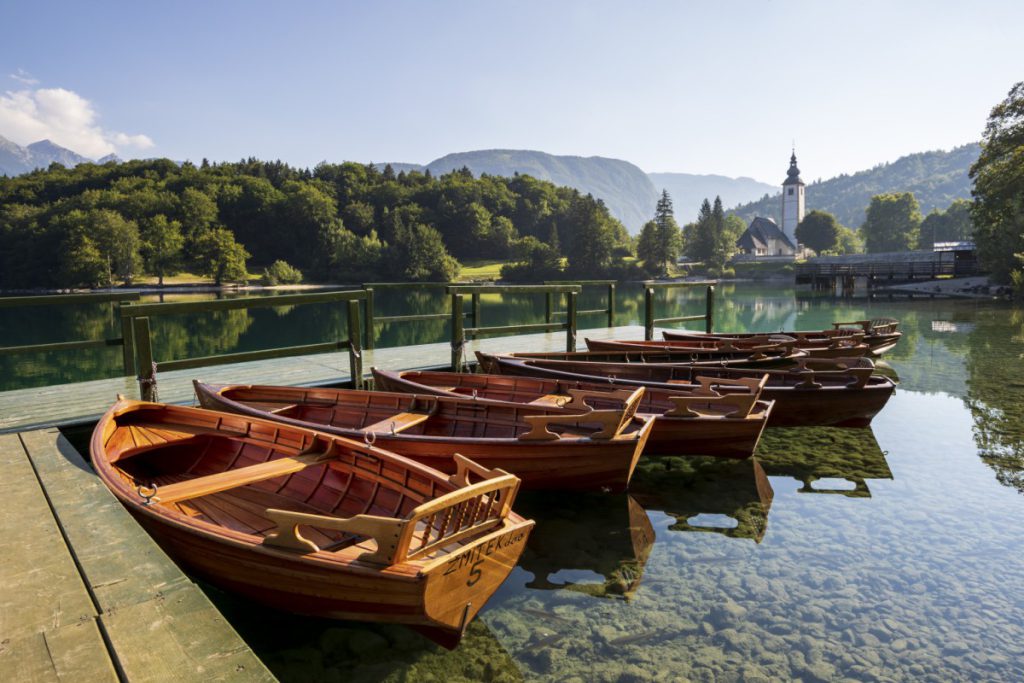 The Municipality of Bohinj has adopted a decree establishing a temporary navigation regime on the Sava Bohinjka river for the 2023 season:
Due to the construction of the cycling path and the obstruction of access to the entry/exit points, the following entry/exit points on the Sava Bohinjka are CLOSED:
Bitnje near the railway bridge (exit point No 12)
Soteska – double bridge (exit point 13)
Soteska – by the power station (exit point No 14)
The LAST EXIT POINT where you can exit the river is:
Bohinjska Bistrica – at the road bridge (exit point No 11) (for a better presentation, see the map below)
Entry-exit points, ports and other rules for all types of vessels