Whether you come to Bohinj by your own vehicle or by public transport, good planning is the key to an optimal experience. Always check the road conditions before you arrive and factor any delays into your travel time.
Prepare for your arrival in Bohinj:
check road conditions
book your accommodation
book activities
Don't miss out in Bohinj:
check available parking spaces
check timetables
use the Julian Alps: Bohinj card
respect visitor guidelines
view cameras and current weather
browse the activities available
browse among Bohinj's attractions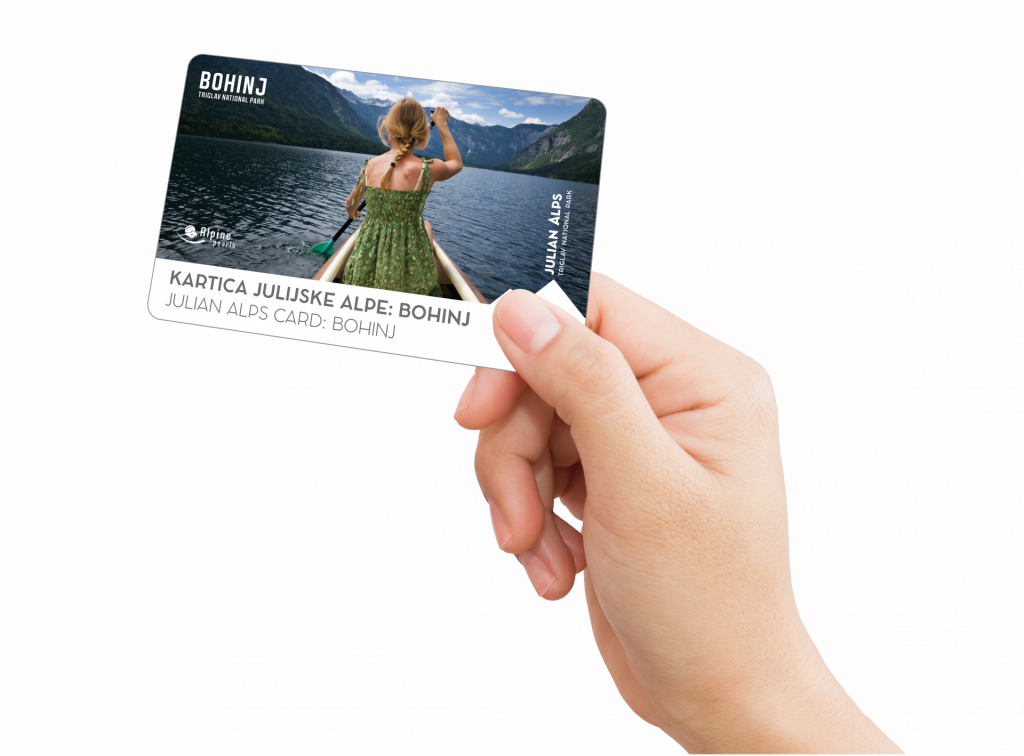 Shortcuts and further information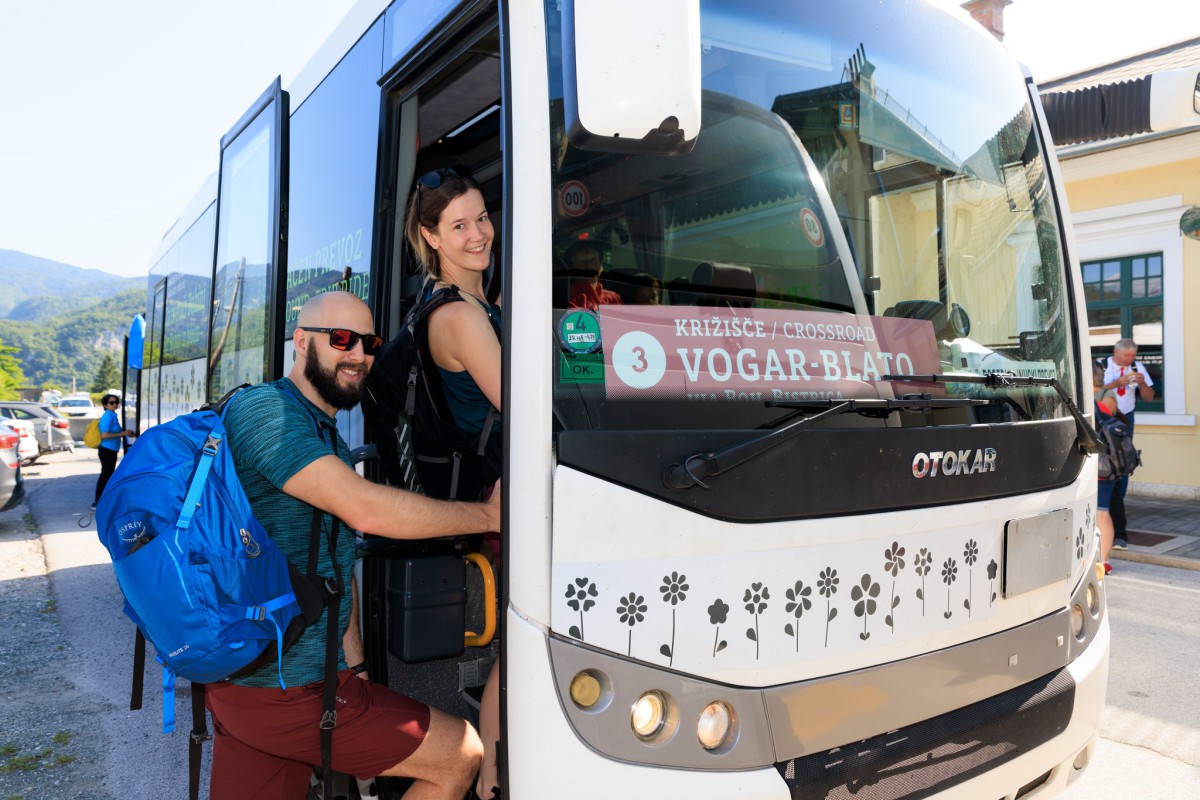 From 1 September 2023, the timetables for free organised transport will change. ...

Staying in the area of the construction site and machinery is strictly ...
If you have any further questions, please contact the tourist information points in Bohinj.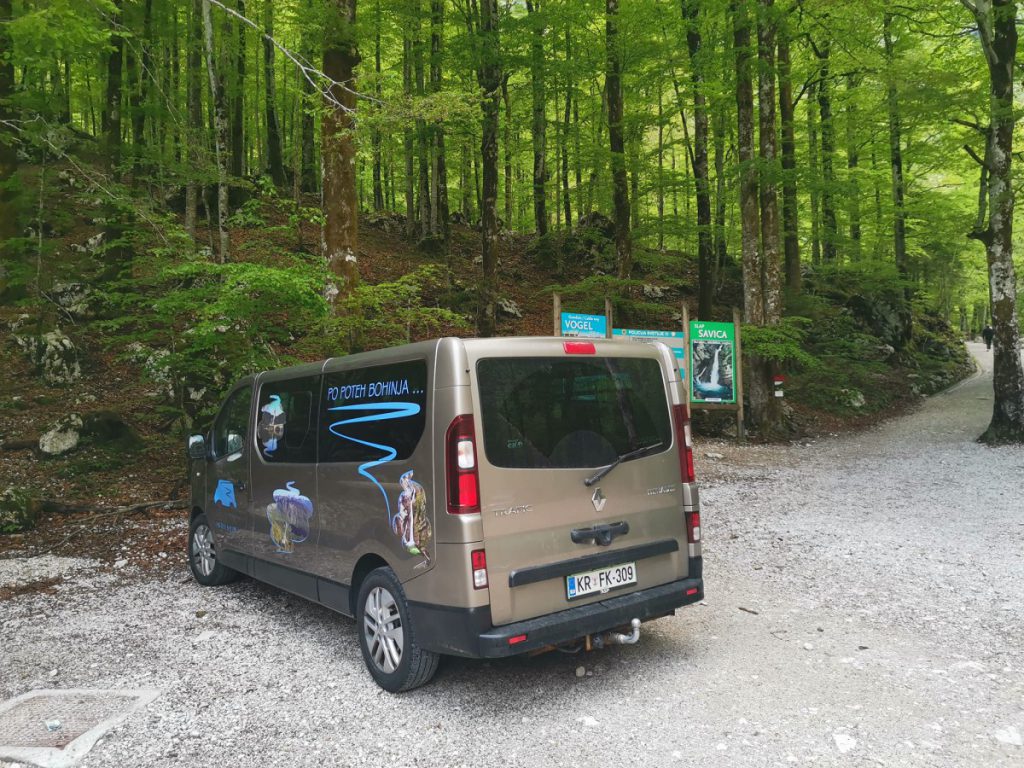 AMS shuttle services, Taxi Bohinj
Transfers by prior arrangement at least one day in advance: you will be taken to or from Ljubljana Airport and
nearby train and bus stations and the start of the Julian Alps hiking trails.
We recommend arriving by public transport.
The Bohinj line is one of the most beautiful mountain railways. The train ride from Jesenice to Nova Gorica is an unforgettable experience. The line boasts Slovenia's longest railway tunnel (Bohinj Tunnel, 6,327 m) and a bridge over the Soča River with the world's longest stone arch (Solkan Bridge, 85 m).
Further information:
stations in Bohinj: Nomenj and Bohinjska Bistrica
from the train station: by bus or taxi
connections to the railways in Europe: www.urbanrail.net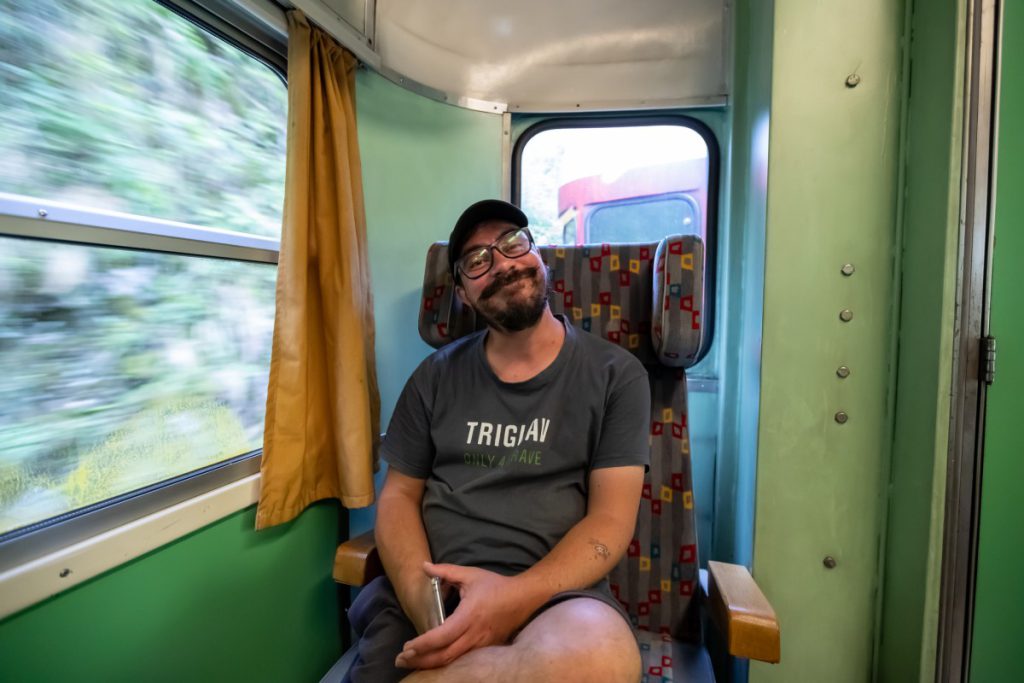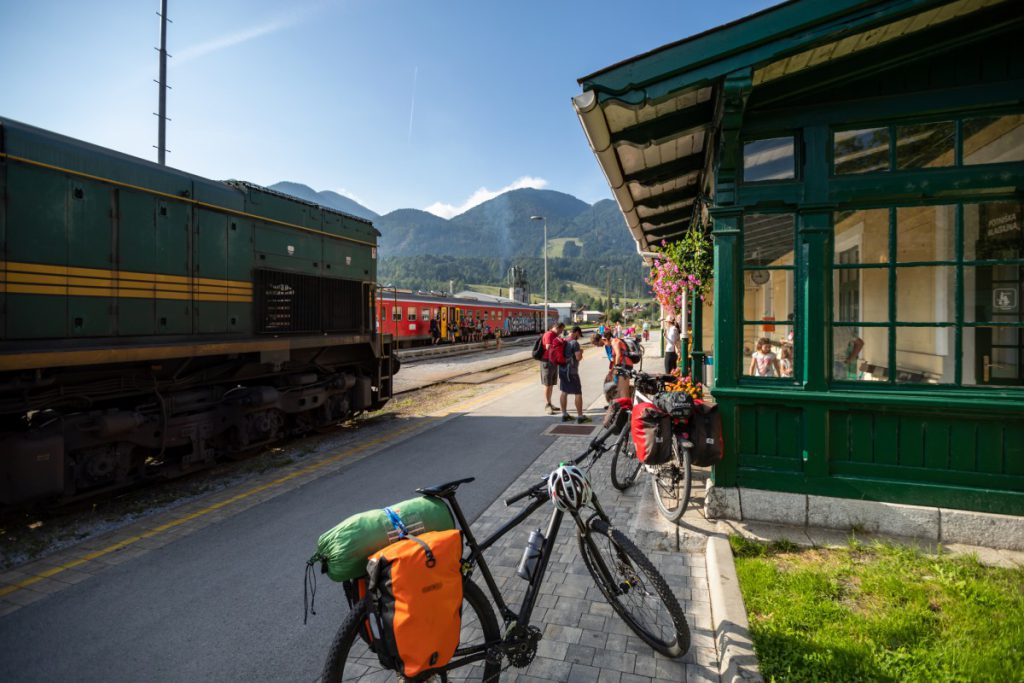 Mobile app: Take the train
check the train timetable
be informed of any delays via your mobile device
Take the train with your bike
If you want to take your bike on the train, you have to pay €1.50 (€3.00 for an electric bike), regardless of the distance travelled. The number of bicycles a train can carry depends on the type and occupancy of the train. Groups of more than 10 passengers travelling by bicycle must book their journey at least 8 working days in advance. Find out more about bicycle transport options on Slovenian Railways.
Passengers with private cars can easily, quickly and safely take the shuttle bus from Nova Gorica, Most na Soči and Podbrdo to Bohinjska Bistrica and back. The route will offer you magnificent views of Bohinj and the Soča Valley through the windows of your car, the experience of driving through Slovenia's longest tunnel and a carefree journey to your destination.
runs through Slovenia's longest tunnel (10 minutes' drive to Podbrdo)
runs every day of the year (stations: Bohinjska Bistrica, Podbrdo, Most na Soči, Nova Gorica)
you can load your car, van, semi-truck, camper van and even a bicycle on the train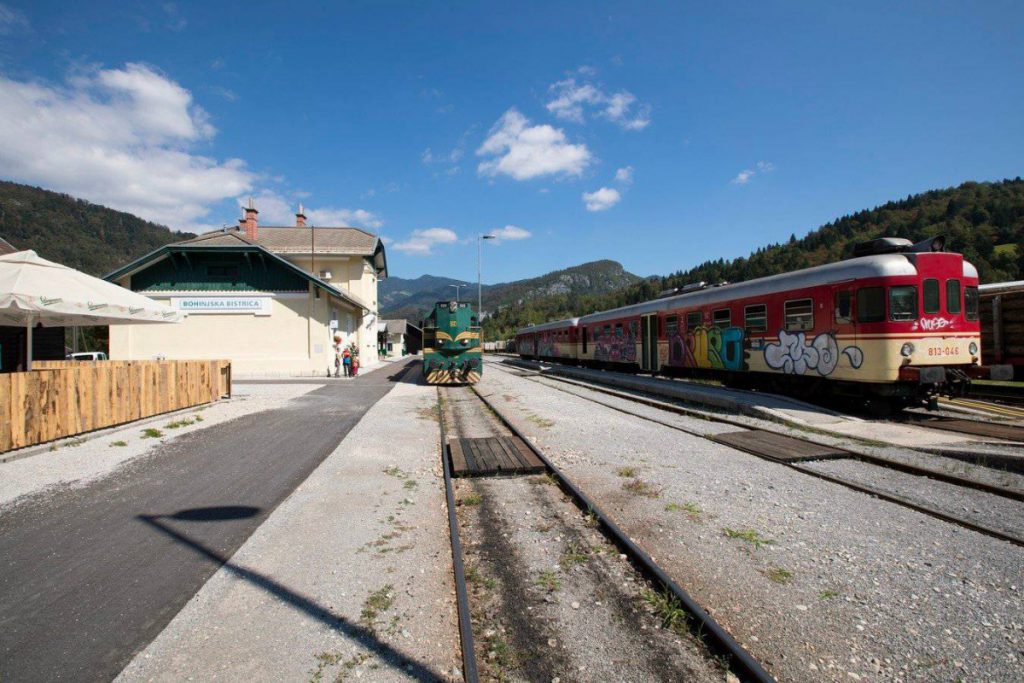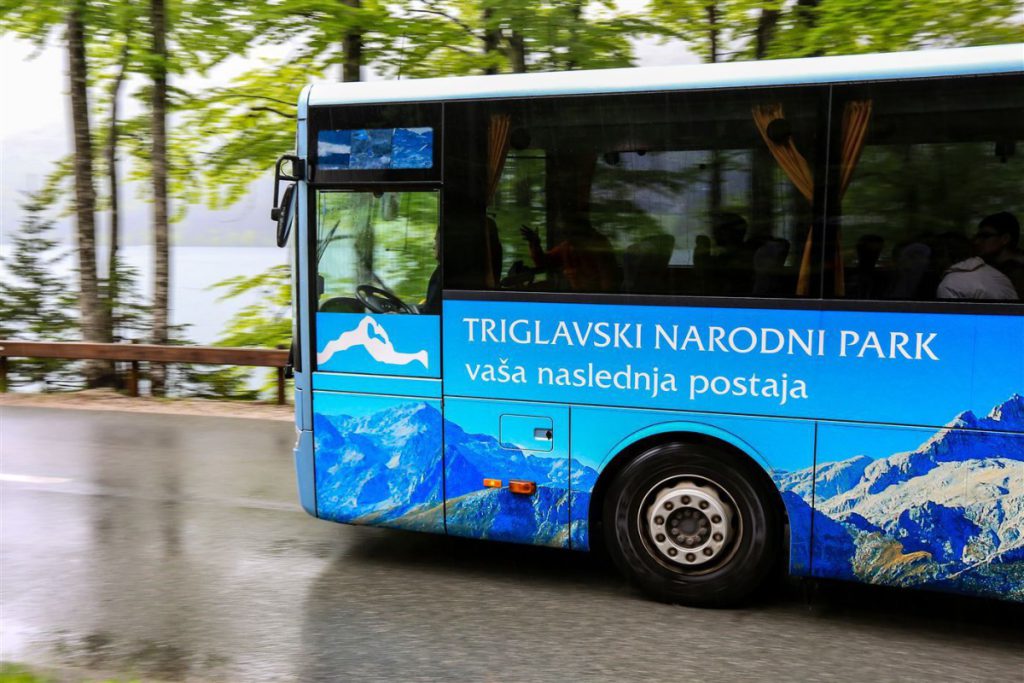 You also contribute to nature conservation through your choice of transport. Choose a bus and go virtually anywhere. Bohinj is connected to Ljubljana by a regular bus service every day of the year. We'll do our best to make sure you don't miss your car in Bohinj.
from Jesenice or Ljubljana along the route Bled – Bohinjska Bistrica – Bohinjsko jezero – Ukanc
timetables and price lists of regular lines (Ljubljana Bus Station)
timetables and price lists of regular lines (Arriva.si)
Year after year, Bohinj also offers more and more car-free mobility options. Nevertheless, the car is often our faithful companion on our journeys. If you are coming to Bohinj by car, we invite you to check the parking options and the free organised shuttle services presented on the website to avoid the stress of rush hour.
Directions of arrival:
past Bled and through Soteska
across Pokljuka
from the Primorska direction to Podbrdo and across the Soriška saddle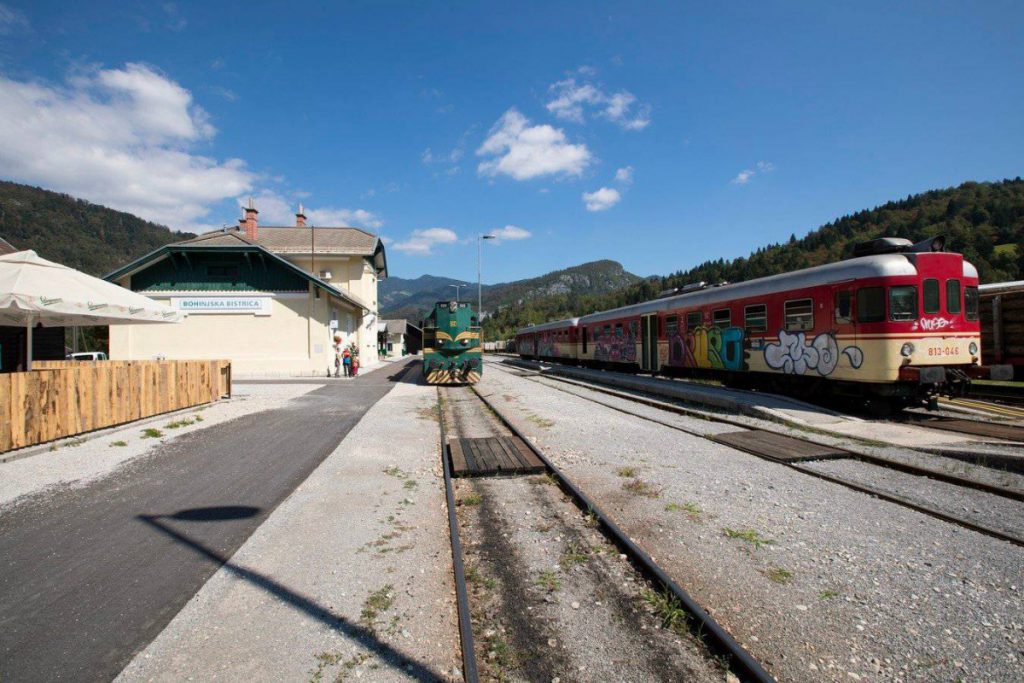 Bohinj is 50 km from the nearest airport and is well connected to neighbouring towns by public transport (we suggest connecting to Kranj, where you can change to the line to Bohinj).
For other transport options, see the airport website.
Nearby airports: